Workplace injuries can take a physical, emotional, and financial toll on individuals and their families. And if Colorado's workers' compensation system is failing you, a trusted legal partner like Kane Dulin McQuinn Young can take a stand and fight for you.
As one of Denver's most preeminent law firms with millions in successful judgments and settlements we've won for our clients, we never back down from a legal battle.
So contact our Denver personal injury lawyers today for a free, no-obligation consultation regarding your Denver workplace injury case.
Denver Workplace Injury Resources
Our Denver Injury Case Results
We are proud to represent injury victims in Denver and across Colorado with integrity and fierce dedication. Some notable settlements and verdicts we have secured on behalf of our clients include:
$11,000,000 Settlement: Contested liability in wrongful death trucking case in Weld County, CO.
$8,000,000 Settlement: Contested liability in catastrophic injury trucking case in Denver County, CO.
$3,650,000 Settlement: Contested liability in burn injury case in Adams County, CO.
Why Do You Need a Denver Workplace Injury Attorney? 
If you are an injured or ill worker, you deserve the maximum benefits available under the Colorado workers' compensation system. At Kane Dulin McQuinn Young, our Denver workplace injury lawyers go the extra mile to ensure your legal rights, health, and access to benefits are protected throughout the workers' compensation claim process.
Do not let your employer intimidate you into not filing a claim or returning to work too soon. Reach out to Kane Dulin McQuinn Young for help with:
Fighting for denied benefits;

Appealing an adverse benefits decision;

Receiving all benefits to which you are entitled at their maximum amounts;

Protection from employer retaliation;

Negotiating a lump-sum payment or structured settlement; and

Applying for death benefits after the loss of your loved one;
These are only a few examples of how Kane Dulin McQuinn Young can pursue your claim for workers' compensation. Our workplace injury attorneys in Denver can also ensure your claim keeps moving and does not get lost in the system. 
Schedule a complimentary consultation with our legal team today. At Kane Dulin McQuinn Young, we only get paid when we recover compensation for you.
What Injuries Are Usually Covered Under Workers' Compensation in Denver?
Any injury sustained while performing work duties can make people eligible to use Colorado's workers' compensation system.
Here are some additional examples of what could constitute a workplace injury in Colorado:
Carpal Tunnel or Other Repetitive Motion Injuries
Broken Bones
Crushed Limbs
In a tragic and worst-case scenario, an injury received at work can yield the wrongful death of the worker.
While your employer's worker compensation insurance may cover these above injuries, there may be cause for you to go outside of that coverage. A vetted and ethical legal partner such as our Denver workplace injury attorneys can help you determine if you would be eligible to do so.
Workers' Compensation Laws in Colorado 
Most workers who are injured on the job or diagnosed with an occupational disease are eligible for workers' compensation benefits in Colorado. The types and monetary amounts of benefits available are governed by Colorado's workers' compensation laws.
Colorado workers' compensation offers medical, lost wage and disability, disfigurement, and death benefits. While there is no limit on medical benefits for treatment, there are caps on all other benefit amounts.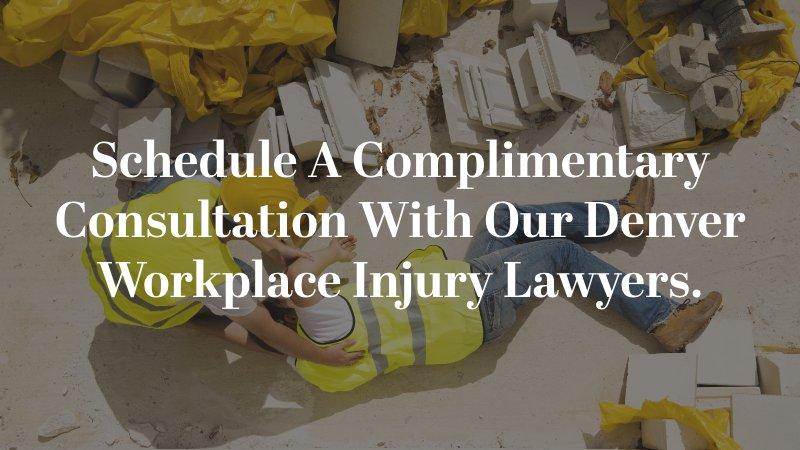 Who Qualifies for Workers' Compensation in Colorado? 
Nearly all full and part-time Colorado workers qualify for workers' compensation with the following exceptions:
Sole proprietors and partners unless they elect otherwise;

Corporate officers and LLC members who elect to be exempt;

Part-time maintenance and repair workers who perform less than $2,000 in services for a business annually;

Licensed real estate agents who work on commission;

Independent contractors; and

Federal and railroad employees who are subject to federal workers' compensation laws.
If you are unsure about your workers' compensation status, contact an experienced Denver workplace injury attorney for clarification.
Medical Benefits Must be Provided 
Medical benefits are required under Colorado workers' compensation. There cannot be any co-pay, deductible, co-insurance, or financial obligation due to a sick or injured worker for these medical benefits.
Workers' compensation medical benefits include all injury or illness-related medical care and treatment such as doctor visits, hospital stays, prescriptions, follow-up care, surgeries, travel expenses, and more. There are no treatment time limits or financial caps.
Lost Wage and Disability Benefits 
Workers unable to work or unable to perform their previous jobs are entitled to lost wages or disability benefits in Colorado. Lost wages, also called indemnity benefits, are capped and categorized according to the severity of the injury.
There are four categories of indemnity benefits:
Temporary partial disability or TPD;

Temporary total disability or TTD;

Permanent partial disability or PPD; and

Permanent total disability or PTD.
Workers can only receive the above benefits if their disability lasts for more than three days or working shifts. These three days are paid only if a worker is disabled for more than two weeks.
Temporary Partial Disability and Temporary Total Disability 
The first two categories, TPD and TTD, are temporary disability benefits categories. They involve restricted work or lost work for a limited time. 
Workers who are unable to work due to TPD or TTD receive 2/3 of their average weekly wage. Workers able to perform part-time or modified duties but earn less than their TPD benefits receive an amount equal to two-thirds the difference between their pre-injury average weekly wage and their earnings from any modified duties. 
Permanent Partial Disability and Permanent Total Disability 
PPD and PTD are permanent disability benefits categories. Before permanent disability benefits can be awarded, a worker's treating physician must determine they have achieved maximum medical improvement or MMI.
MMI is the point where a worker's medical condition stabilizes. That may be the worker's pre-injury state or their best possible post-injury condition.
Workers who have permanent partial impairment due to their illness or injury are entitled to permanent partial disability benefits or PPD. These workers are partially disabled for life but can work in some capacity.
Workers who are totally disabled and are unable to return to work in any capacity qualify for permanent total disability or PTD. Workers who are permanently totally disabled receive two-thirds of their average weekly wage for life.
Disfigurement Benefits 
Per Colorado law, workers who are "seriously, permanently disfigured about the head, face, or parts of the body normally exposed to public view," are entitled to up to $4,000 in lump-sum compensation. When the injury involves an extensive burn scar on the face or body or extensive facial scars or stumps due to the total or partial loss of a limb, an additional $8,000 in compensation may be provided.
Disfigurement benefits increase with inflation. For updated amounts, check with a Denver workplace injury attorney.
Death Benefits 
Workers' compensation death benefits are available to eligible dependents who have lost a spouse, parent or other loved one to a fatal work accident or illness. Dependents can receive two-thirds of their loved one's average weekly wage at the time of their death up to $1,074.22 per week.
The maximum lump-sum death benefit for a sole survivor is currently $99,094.93. For multiple dependents, the aggregate of all lump sums cannot exceed $198,187.35.
In addition, Colorado requires the employer or their workers' compensation insurer to pay for any funeral or burial expenses up to $7,000. The employer is responsible for any death-related medical bills.
"I highly recommend this team for personal injury law, they are the best at what they do."

– Angel M.
Steps to Take After a Denver Workplace Accident
If you are injured in a workplace accident, there are steps to take to protect your physical health and legal rights. The first of these is to seek immediate medical care.
Seek Medical Care
As an injured employee, you have a duty to mitigate your damages. This means you must do your part to keep your injuries from worsening. Any delay in medical treatment could result in a denial of your claim or a reason to reduce your claim amount.
If you have a medical emergency, proceed to the nearest emergency room for treatment. In a non-emergency situation, your employer is required to provide you with a minimum of four approved medical providers within seven days of reporting your accident.
If you do not receive a provider list within seven days, you are permitted to choose your own provider. 
Report Your Injury
Your second step as an injured employee in Colorado is to report your injury as soon as possible. You should report any workplace injury within ten working days from the date the injury occurred in writing. 
If your company has an accident report form, fill one out. Report any injuries or illnesses even if your reporting time has expired.
File a Workers' Compensation Claim
Next, file a Workers' Claim for Compensation with the Colorado Division of Workers' Compensation. You can file a claim even if your employer does not carry workers' compensation insurance. Keep a copy for your records.
Your claim will be resolved or denied. If you disagree with the outcome of your claim, you may request a hearing with the Office of the Administrative Courts.
Gather Evidence to Support Your Claim
Gather evidence documenting your workplace accident and injuries while you are waiting to hear about your workers' compensation claim. Photos of the accident scene, eyewitness statements, and medical records are all valuable in the event of a hearing.
You will also need copies of communications between yourself, your employer, and the insurance company.
Resolve Your Claim
Whether you resolve your claim through negotiations or a hearing, an experienced Denver workplace attorney at Kane Dulin McQuinn Young can ensure you get the workers' compensation benefits to which you are entitled.
Be aware that accepting a workers' compensation settlement is a final resolution of any claims between yourself and your employer regarding your injury and any related losses.
What is a Workers' Compensation Case Worth in Denver?
Colorado's workers' compensation can be complex and confusing making it difficult to determine the benefits amount available for a claim. Several factors go into calculating a Colorado workers' compensation disability benefit. 
The value of a workers' compensation case is calculable once a worker reaches maximum medical improvement. At that time, their treating physician will assign a percentage of impairment (if any) for their injury.
The percentage of impairment is calculated using the American Medical Association's Guides to the Evaluation of Permanent Impairment. Once an impairment percentage is assigned, that percentage is used to calculate disability benefits, and benefit caps are applied.
Caps for disability benefits are highly dependent upon a worker's impairment percentage as assigned by their physician. When a physician rates a worker permanently partially disabled after a long course of treatment, that worker could easily have exceeded their wage loss or temporary disability benefits.  
As there is an overall cap for weekly and combined temporary and permanent partial disability benefits, a worker may not qualify for any additional benefits or only a minimal amount of permanent partial disability benefits.  
The maximum temporary disability weekly benefit rate for June 30, 2022 was $1,158.92 per week. To receive this amount, a worker must have earned at least $1,738.36 per week or more at the time of injury or illness.
Colorado's cap for total combined temporary and permanent disability benefits as of June 30, 2021, was $99,094.93 for an impairment rating of less than 25%. For an impairment rating of more than 25%, the combined cap was $198,187.35.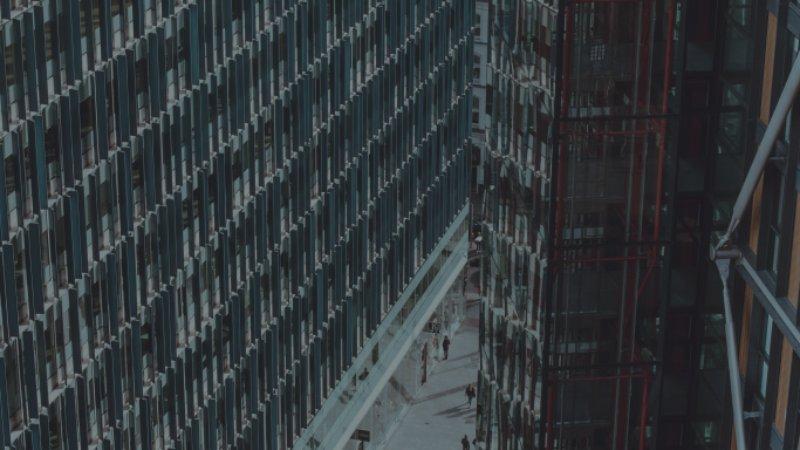 Doesn't My Employer's Workers' Compensation Insurance Cover My Injury in Denver?
Yes, workers' compensation would typically cover a hurt employee and prevent the employee from bringing legal action against the negligent employer in a Colorado court of law.
The system is designed to produce favorable results when it operates as it should. Employers are not held liable for injuries, and workers can get their medical bills covered.
However, workers' compensation doesn't always go this smoothly.
Legal Recourse After A Colorado Workplace Injury
Here are some examples of when an individual may be eligible for legal recourse outside the system:
A reckless employer may decide not to carry workers' compensation insurance (in violation of Colorado law)
Your employer denies that your job caused your injuries
The employer did not provide the required safety equipment for workers to do their jobs
The employee is assaulted by an owner of the company
A peer employee assaults another employee (and the employer is found to be negligent in running background checks on the perpetrator)
An employee has a dual capacity relationship with the employer, meaning the individual has an additional affiliation with the company outside their employer-employee relationship
These circumstances could cause an employee to be eligible to go outside of the worker's compensation system and bring a civil case against their employer. Contact our workplace injury attorneys in Denver to find out if you have a case.
What Should I Do If My Employer Denied My Workers' Compensation Claim?
If your employer denies your workers' compensation claim, contact the workers' compensation insurer immediately for clarification and any next steps. Once you know why your claim was denied, you can take quick steps to resolve the matter.
Sometimes workers' compensation claims are denied because your paperwork was missing a signature or additional requested information was not included with your claim. These are typically easy fixes that do not require the assistance of a lawyer.
If your workers' compensation claim was wrongly denied, you are entitled to file an Application for a Hearing within 45 days of the date of mailing of the Notice of Contest. The Notice of Contest should also contain important information regarding who to contact about your hearing, mediation, or the appeals process.
The appeals process is a legal administrative hearing. It requires you to submit evidence to support your workers' compensation claim and to disprove any misstatements of facts asserted in the denial.
As with any legal hearing, it is wise to consult with an attorney well before the date of your appeals. A Denver workplace injury attorney can help you prepare for your appeal and gather the right evidence to support your claim.
Our Denver workplace injury lawyers know what arguments to make during an appeal and can maximize any benefits to which you are entitled in your workers' compensation case.
Denver Workplace Injury FAQs
How Can a Denver Workplace Injury Lawyer Assist Me in Pursuing a Case?
Our expertise in workplace injury cases in Denver is invaluable. We understand the legal complexities and can provide personalized advice based on your situation. We'll assess the details of your case and help you understand your options.
Our role includes gathering evidence, assessing liability, and negotiating with insurance companies and employers on your behalf. We'll aim to secure fair compensation for your medical expenses, lost wages, and more.
If necessary, we're prepared to take your case to court to ensure your rights are upheld. Throughout the journey, we'll be your advocates, providing the support you need to navigate this challenging time.
Can I Pursue a Lawsuit Against My Employer for a Workplace Injury in Denver?
Generally, workers' compensation laws in Denver limit employees' ability to sue their employers for workplace injuries. However, there are exceptions, such as cases involving intentional harm by the employer.
Workers' compensation is often the primary avenue for seeking compensation for workplace injuries. It provides benefits regardless of fault, covering medical expenses and a portion of lost wages.
Understanding your options requires legal expertise. We can evaluate your situation and advise you on the best course of action based on the circumstances of your workplace injury.
What Is the Role of Workers' Compensation Workplace Injury Cases in Denver?
Workers' compensation is a crucial aspect of workplace injury cases in Denver. It's a system that provides benefits to employees who are injured or become ill on the job, regardless of fault.
Workers' compensation benefits cover medical expenses, rehabilitation costs, and a portion of lost wages while you recover. This system aims to ensure that employees receive timely support without the need for protracted legal battles.
While workers' compensation benefits are generally the exclusive remedy against employers, exceptions exist. If a third party contributed to your injury, you might have grounds for a personal injury lawsuit in addition to claiming workers' compensation benefits.
Navigating workers' compensation laws requires legal expertise. We're here to help you understand your rights, benefits, and options after a workplace injury.
What If My Workplace Injury Was Caused by a Third Party in Denver? How Does That Affect My Case?
If your workplace injury in Denver was caused by a third party (someone other than your employer or co-workers), you might have the right to pursue a personal injury lawsuit against that party.
In this scenario, you can simultaneously claim workers' compensation benefits while pursuing compensation from the third party. This can include damages for medical expenses, pain, suffering, and other losses.
It's essential to navigate this complex situation with legal expertise. We'll assess the circumstances of your injury, determine liable parties, and guide you through the process of pursuing both workers' compensation benefits and a personal injury lawsuit if applicable. Our goal is to ensure you receive the maximum compensation available for your workplace injury.
What is the Difference between Workers' Compensation and Workplace Injury?
When you are injured in the course of employment or while on the job, your typical recourse is a workers' compensation claim. A workers' compensation claim is an insurance claim for benefits under Colorado law.
No one is sued in a workers' compensation claim. A workers' compensation claim is a claim by an injured employee against an employer for injuries sustained while at work. It does not matter if the employee or the employer was at fault for the accident that caused the injuries.
If your workplace injury was caused by someone other than your employer, like a contractor or another driver, you may be able to file a personal injury claim for your accident-related injuries. Personal injury claims may be filed in addition to workers' compensation claims but not against your employer.
However, you must be able to prove that the other party was negligent in collecting compensation in a personal injury claim.
Areas We Serve
We serve all over Denver, CO, including:
Capitol Hill | LoDo (Lower Downtown) | Highland | Cherry Creek | Washington Park | River North Arts District (RiNo) | Uptown (North Capital Hill)  | Baker (South Broadway) | Athmar Park | Five Points | Congress Park | Park Hill | City Park | Cheesman Park | Sloan's Lake | Platt Park | Sunnyside | Berkeley | Curtis Park | Stapleton | West Highland | Belcaro | Hilltop | Montclair | Cole | Cherry Creek North | Globeville | University Hills | Whittier | Virginia Village | University Park
Kane Dulin McQuinn Young Fights For Workers' Rights In Denver And Across Colorado
Most workplace injury claims are processed easily through a Colorado employer's workers' compensation insurance coverage.
However, some employers are not as supportive of helping their employees receive the care they deserve due to the cost to them and purported lost productivity. That's where the legal team at Kane Dulin McQuinn Young can come in.
Our legal team of Denver workplace injury attorneys is the best for providing legal support in workplace injury cases – and we're never afraid to take your case to court.
Get the maximum possible compensation in your Denver workplace injury claim. Request your free, no-obligation case review today in your Denver workplace injury case.