Have you or a loved one been injured due to the negligent action or inaction of the driver of a commercial vehicle in Denver? At Kane Dulin McQuinn Young, our Denver commercial vehicle accident lawyers deeply sympathize with you and we wanted to take this time to reassure you that you are not alone in navigating the Colorado legal system.
A firm like Kane Dulin McQuinn Young can be that trusted legal partner to help you navigate all the nuances after your Denver commercial vehicle accident. Our top-notch lawyers are ready to help you and your loved ones to create a strong case after your commercial vehicle accident.
Request your free commercial vehicle case review and consultation today.
Why You Need a Denver Commercial Vehicle Accident Lawyer
Commercial vehicles are insured by companies with teams of attorneys fighting to avoid accident liability. Without formidable legal representation, an injury sufferer may end up receiving inadequate compensation, having their claim denied, or being blamed for an accident they did not cause.
At Kane Dulin McQuinn Young, we pursue justice for our clients and have the skills and resources necessary to take on large corporations and their insurers. When you retain Kane Dulin McQuinn Young, our commercial vehicle accident lawyers may do any of the following and more on your behalf:
Investigate the cause of your accident;

Gather valuable electronic evidence including black box data, electronic logging device data, and dashcam footage;

Collect documentary evidence such as police reports, medical records, crash scene photos, and vehicle maintenance logs;

Speak with accident eyewitnesses;

Hire medical experts and accident reconstructionists;

Total your accident-related property damage and losses;

Determine your current and future accident-related medical expenses; 

File your accident claim;

Negotiate a fair and just settlement with any insurance company(ies); and

Represent you in court, if necessary.
It is vital you know Denver commercial vehicle accident laws and how they relate to you prior to making any decisions about your claim. Do not make any statements to or sign any documents from an insurance adjuster until you talk to a lawyer at Kane Dulin McQuinn Young.
What Are Commercial Vehicles in Denver?
A commercial vehicle is defined by the Colorado Legislature as "a vehicle used in commerce that weighs at least 16,001 pounds and is self-propelled, towed, or designed to transport 16 or more passengers." This definition excludes school buses and specific agricultural vehicles.
Commercial vehicles are divided into classes that have a corresponding commercial driving license (CDL).
Here is an explanation of Colorado commercial vehicle classes:
Class A – Combination Vehicles: Vehicles with a gross vehicle weight (GVWR) or combined vehicle weight equal to or greater than 26,001 lbs.
Examples of Class A vehicles include tractor-trailers or trucks pulling a trailer.
Class B – Heavy Straight Vehicles: Vehicles with a GVWR of 26,001 lbs. While Class B vehicles can tow, they cannot tow anything with a weight above 10,000 lbs.
Examples of Class B vehicles include straight trucks and large buses.
Class C – Small Vehicles: If a vehicle does not qualify in Class A or B, is designed to transport more than 16 people, and is not a school bus, it is considered to be a Class C vehicle.
Examples of Class C vehicles include people movers, large passenger vans, and small HAZMAT trucks.

Common Causes of Commercial Vehicle Accidents in Denver
Regardless of the type of commercial vehicle, these conveyances are heavier and more likely to cause severe injury and death than passenger vehicles when involved in an accident. All drivers should be aware of the common causes of commercial vehicle accidents, including Denver truck accidents, in an effort to prevent and avoid their consequences.
Frequently cited reasons for commercial vehicle accidents include:
Driver fatigue;

Poor or infrequent vehicle maintenance;

Driving under the influence of drugs or alcohol;

Driving distracted;

Speeding or reckless driving;

Improper cargo loading or overloading; and

Driving in inclement weather.
Some of these issues are driver error. However, not all commercial vehicle accidents are caused by drivers alone. Many parties work to place commercial vehicles on the road and may be solely responsible or share fault for a commercial vehicle accident. It is also crucial to consider pedestrian safety in the broader context of commercial vehicle operations to prevent pedestrian accidents in Denver and protect vulnerable road users.
Commercial Vehicle Accident Liability in Denver
Navigating issues regarding liability is an important part of commercial vehicle accident cases.
Here's who may be held liable in your case:
Commercial Vehicle Drivers: if the driver is driving negligently or carelessly, under the influence of drugs or alcohol, or doesn't consistently inspect their vehicle, they could be held liable.
The Employing Organization: the driver's employer may be liable if the accident occurred due to malfunctions that the organization would have caught in a regular inspection. This liability is mandated by the Federal Motor Carrier Safety Administration (FMCSA).
The Organization That Leases The Vehicle: if the vehicle is leased by the driver and not owned by them, and the accident was due to issues stemming from vehicle malfunction, the leasing organization may be found negligent in their duty of care – thus held responsible for the accident
Due to the layers of legal complexity drivers face after a commercial vehicle accident, contacting a trusted commercial vehicle accident attorney in Denver is in your best interest.
Commercial Vehicle Accident Compensation in Denver
Every commercial vehicle accident is unique. Each must be thoroughly reviewed by a qualified Denver personal injury attorney before being assigned an approximate value. 
However, when applicable, commercial vehicle accidents include compensation for the following types of damages:
Medical bills such as hospital stays, prescription medications, and surgeries;

Extended treatment and rehabilitation;

Occupational therapy;

Medical equipment;

Home and vehicle modifications;

Lost wages;

Loss of income;

Property damage;

Pain and suffering; 

Loss of enjoyment of life; and

Disfigurement and scarring.
Compensation amounts in a commercial vehicle accident may also be affected by a victim's role in the accident.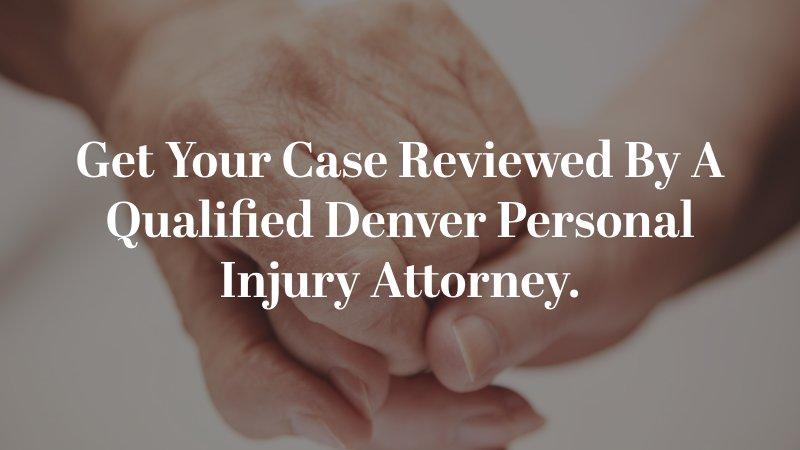 Commercial Vehicle Accident Compensation and Contributory Negligence in Denver
Colorado follows a system called contributory negligence. This allows commercial vehicle accident victims to receive compensation for their injuries so long as they are no more than 50% responsible for their accident. 
Any injury sufferer more than 51% or more at fault for their injuries is denied recovering damages from the other party. A victim's damages are reduced by their percentage of fault.
For example:
An injury sufferer is awarded $100,000 in damages;

That injury sufferer is found to be 20% at fault for their injury accident;

Their award will be reduced by 20% or $20,000; and

This makes their total award $80,000.
To learn more about compensation in a commercial vehicle accident or how fault may affect your damages award, contact an experienced Denver commercial vehicle accident attorney today.
Kane Dulin McQuinn Young Is Your Trusted Legal Ally
If you have been injured in a commercial vehicle accident in Denver, it is important to contact Kane Dulin McQuinn Young for a consultation as soon as possible.
Our commercial vehicle accident attorneys will evaluate your case, provide legal advice, and fight for the best possible compensation after your accident.
Get your free, no-obligation commercial vehicle accident case review today.