Passenger vehicles and commercial trucks share Colorado's roads and highways every day. While commercial trucks are commonly seen amongst their passenger counterparts, the two vehicle types have very little in common.
Unlike the majority of passenger car accidents, commercial truck accidents often have fatal results and multi-party liability. There are several reasons for this. Some of these are outlined below.
If you have questions or concerns about a Denver commercial truck accident or suffered truck accident injuries through no fault of your own, contact an experienced Denver truck accident attorney.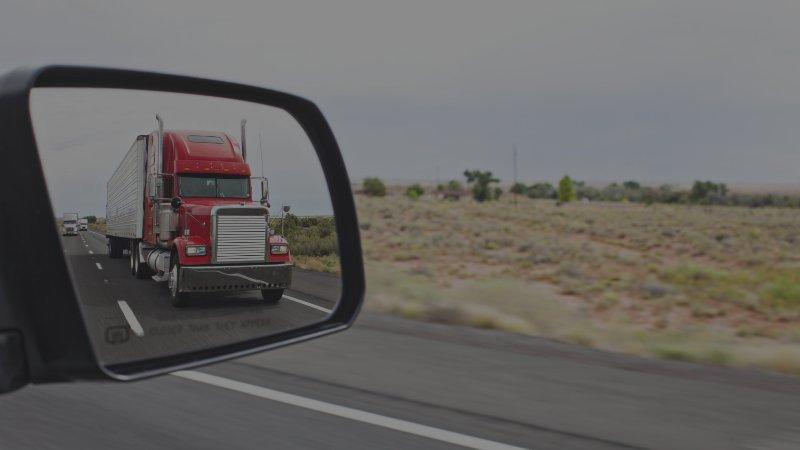 The Size and Weight of Commercial Trucks
The biggest reason that truck accidents are different from car accidents is the size and weight difference between commercial trucks and passenger cars. The average weight of a passenger vehicle is 3,000 to 4,000 pounds. 
While 4,000 pounds sounds heavy, a fully loaded tractor-trailer can weigh as much as 80,000 pounds! According to the Federal Motor Carrier Safety Administration, a commercial truck is 20 to 30 times heavier than a passenger vehicle.
Safety Considerations with Added Size and Weight
The size and weight of commercial trucks heighten the number of safety considerations for truck drivers and drivers of passenger vehicles. Commercial truck size and weight increase the chances of severe collision damage, injuries, and death.
The size and weight of commercial trucks make them more difficult to brake, maneuver, and speed up. A commercial truck can require up to 40% more stopping distance than a passenger car.
Their height leaves commercial trucks susceptible to rollovers, jackknife, and underride accidents.
Underride Accidents
Underride accidents are among the worst commercial truck-specific accidents. This is where a smaller vehicle collides with a truck and gets caught underneath the truck. 
The smaller vehicle may lose its roof and be dragged underneath the truck for some distance before the truck can stop.
Lack of Visibility
Commercial truck drivers have several blind spots around their vehicles. This makes changing lanes and making right turns especially difficult. 
How Liability is Different in Commercial Truck Accidents
Responsibility is a second major factor in how commercial truck accidents are different from car accidents. Commercial trucking is regulated by the Federal Motor Carrier Safety Administration or FMCSA. 
The FMCSA regulates all areas of safety for the trucking industry from trucking company standards to commercial driver schedules. Companies and drivers are responsible for the safety of their vehicles, loads, and driving standards.
In a commercial truck accident, not only may a truck driver be responsible for a victim's accident-related injuries, but so may:
The trucking company;

The truck owner;

The manufacturer of a faulty truck part or system;

A loading facility; or

A maintenance facility.
Truck accident attorneys thoroughly investigate accident scenes, in-cab video footage, truck black boxes, and more to determine liability for a truck accident.
Contact an Experienced Denver Truck Accident Attorney Today
Commercial truck accidents are serious and so are the injuries they cause. If you are unsure where to turn after a commercial truck accident, contact the experienced truck accident attorneys at Kane Dulin McQuinn Young. 
Kane Dulin McQuinn Young is prepared to fight for your right to compensation and to hold any negligent parties responsible for your injuries following a truck accident. We have more than 20 years of experience getting results for accident victims across Colorado.
Let a Denver personal injury attorney from Kane Dulin McQuinn Young review your truck accident case. There is no cost to you so contact us today!