No one should suffer injuries due to another person's negligent driving habits. In Colorado, qualified car accident victims can sue to recover accident-related losses caused by distracted drivers.
What is Distracted Driving?
Distracted driving is operating a motor vehicle while focused on another task such as:
Eating;

Texting;

Using GPS;

Reading; or

Talking to passengers.
While many drivers believe they can multitask, no one can focus on two tasks at once. Similar to driving under the influence in Denver, any distraction slows a driver's reaction time and ability to avoid a collision.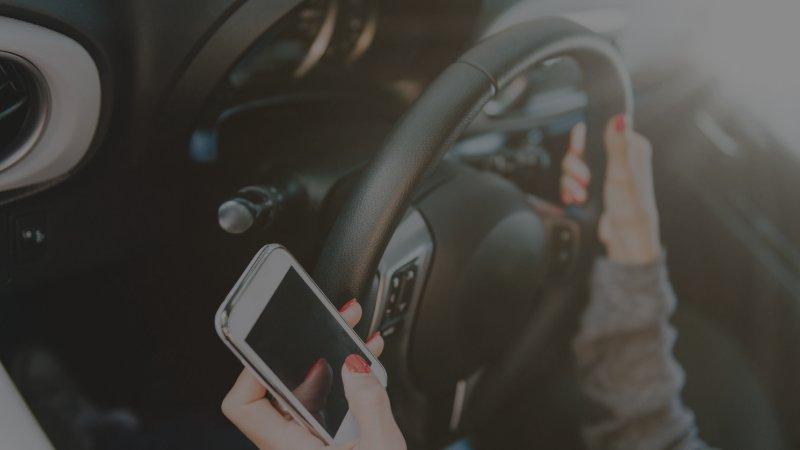 Distracted Driving in Colorado
There were 10,166 car crashes in 2020 involving a distracted driver in Colorado. These crashes resulted in 1,476 injuries and 68 deaths. 
Sadly, the Colorado Department of Transportation notes that more than 90% of Colorado drivers self-report driving distracted.
Colorado's Distracted Driving Laws
The use of cell phones while driving is considered distracted driving. Colorado allows drivers to use their cell phones to make calls while driving but disallows texting or internet browsing. Underage drivers may not use their cell phones in any fashion while behind the wheel. 
There are some exceptions for emergenies.
Distracted Driving is Negligent 
While not all types of distracted driving are expressly illegal, that does not make them safe. Negligent drivers in Colorado are liable to those they injure.
Driving negligently or recklessly is not driving as any reasonable driver would under the given circumstances. This includes failure to follow traffic laws or driving in a manner that endangers others.
Accident victims who can prove their damages were the result of a distracted driver may qualify for injury-related compensation.
Compensation Available in a Distracted Driving Claim
The types and amount of compensation available in a distracted driving claim depend on:
The seriousness of the accident;

The severity of the victim's injuries;

The victim's prognosis for recovery; 

The overall effect of the accident on the victim's life; and

The total accident costs.
Successful claims may include damages for: 
Current and future medical care;

Lost wages;

Property damage; and

Pain and suffering.
There are other types of damages. An experienced Colorado distracted driving attorney can provide an individual case assessment and advice regarding available compensation.
Time Limits to File a Colorado Distracted Driving Claim 
Colorado has time limits or statutes of limitations to file personal injury claims for damages. In most car accident cases, claims must be filed within three years from the date of the accident. Victims who file outside of the statute of limitations will lose their legal right to recover money damages. 
There are some exceptions including stricter deadlines for governmental claims.  
Contact an Experienced Denver Distracted Driving Attorney Today
Contact an experienced Denver car accident attorney at Kane Dulin McQuinn Young today. We can review your accident claim at no cost to ensure you are within the statute of limitations for pursuing damages.
At Kane Dulin McQuinn Young, we fight for our clients and have a proven track record of recovery. We are successful trial attorneys and negotiators.
Let the personal injury lawyers at Kane Dulin McQuinn Young put our decades of experience to work for you. Contact us at (303) 246-1111 to schedule your no-obligation consultation.