Burn injuries are physically, mentally, emotionally, and financially taxing on accident victims and their loved ones. Every burn injury is unique to the sufferer as are the circumstances of their burn injury case.
However, victims of burn injuries in Colorado share the right to recover compensation for accident-related injuries caused by someone else's negligence. If you suffered a burn injury through no fault of your own, a lawyer may be able to help you get compensation for your accident-related losses and pain and suffering. 
Read the following to learn how an attorney can help you with a burn injury case. If you have specific questions about your circumstances, contact an experienced Denver burn injury attorney.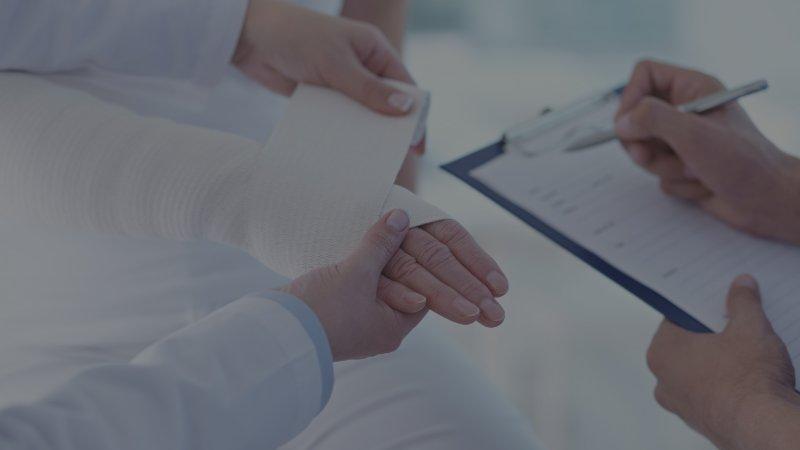 How a Burn Injury Attorney Can Help With Insurance Companies
When you file a burn injury claim, you are typically filing a claim with a responsible party's insurance company for coverage of your accident-related losses. Insurance companies may seem helpful on the phone, but you must remember that they are for-profit corporations.
Insurance companies are interested in making money, not paying top dollar for your claim. They will often deny a burn injury claim or offer a lower payout than needed for burn care and rehabilitation. 
A burn care attorney is crucial when dealing with an insurance company. A burn injury attorney will stand up for your legal rights. They know what is fair compensation for your medical expenses, lost wages, and pain and suffering.
An attorney will ensure your medical treatment is covered through the present date and into the future. In addition, they will make sure you are compensated for the pain and suffering you experience as a burn injury victim.
A burn injury attorney will have the resources, skill, and knowledge to fight large insurance companies and be unafraid to take them to court if necessary. They will speak with the insurance company and handle all correspondence from day one so that you are not taken advantage of or treated disrespectfully by a claims adjuster or insurance company attorney.
How a Burn Injury Attorney Can Help Prove Liability
As a burn victim, you or your attorney must prove that another person's negligence was the direct cause of your injury. Unless you can prove negligence, you cannot receive compensation for your accident-related losses.
While responsibility for a burn injury may seem obvious, a thorough investigation may reveal a different party or multiple parties are liable for your injury. For example, if you were burned in a car accident, you might assume the other driver was the responsible party.
However, if the other driver was operating a work vehicle during work hours, the other driver and their employer might share responsibility for the accident. A burn injury attorney will investigate the circumstances surrounding your accident to ensure the right parties are held responsible and liable for your damages. 
How a Burn Injury Attorney Can Help Protect You From Liability
Colorado operates under the system of comparative fault. This means that if you are found partially responsible for your burn injury, any compensation you are awarded will be reduced by your percentage of fault.
If you are found to be more than 50% responsible for your burn injury, then you may not seek compensation from the other party for your losses. A burn injury attorney can help protect you from liability through a thorough case investigation and evidence-gathering.
They will strengthen your case's weaknesses and attack the other party's case against you.
Contact an Experienced Denver Burn Injury Attorney Today
Discuss your case with an experienced burn injury attorney at Kane Dulin McQuinn Young today. One of our skilled Denver injury attorneys will gladly meet with you at no cost and review your burn injury case.
Kane Dulin McQuinn Young fights aggressively for burn injury victims across Colorado. We can address your concerns and outline a case strategy for you!
Reach out to Kane Dulin McQuinn Young in Denver now!